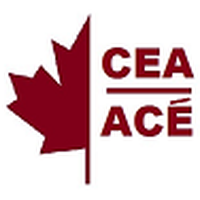 Newsletter Update:
This will be the last issue in the current format as the CEA transitions to a new quarterly online format. The department survey will remain but in a streamlined format. We are excited to have a new communications committee to oversea the transition and production of the new newsletter. The committee chair is Professor Mevlude Akbulut-Yuksel (Dalhousie University). We look forward to sharing more details with you shortly.
Thank you to Professor Robert Dimand (Brock University)!
A big thank you to our previous Newsletter editor, Robert (Bob) Dimand, who will be stepping down as the solo editor of the newsletter after fourteen years. Bob has provided valuable service over the past fourteen years putting together our newsletter. It was a cumbersome task, but one that has certainly helped to sustain a sense of community among Canadian Economists from annual conference to annual conference. The CEA truly appreciates Bob's unfailing enthusiasm in keeping us up to date on the comings and goings of fellow economists. Bob also served as our Treasurer from 2012 to 2017 and he continues his service as Treasurer of Canadian Public Policy. CEA is tremendously grateful for your continuous support Bob!
CONTENTS
Call for Nominations to the Board of Directors 2
New Appointments 2
Visiting Appointments 4
Departures 4
Awards & Other News 5
Short-Term Visitors 7
Doctorates 8
Obituaries 11
Call for Papers 13
Forthcoming Papers – Canadian Journal of Economics 14
Forthcoming Papers – Canadian Public Policy 18
CONTENU
Appel à nominations au conseil d'administration 2
Nominations récentes 2
Professeur(e)s invité(e)s 4
Départs 4
Distinctions et autre nouvelles 5
Visiteurs à court terme 7
Doctorats 8 Nécrologie 11
Appel à Contributions 13
Articles à paraître dans revue Canadienne d'économique 14
Articles à paraître dans – Analyse de politiques 18
---
Addendum:
It is with sadness that the CEA recognizes the passing of Syed Ahmad (McMaster University) at the age of 90. Syed served as the Chair of the Department of Economics at McMaster University. His obituary was published in The Hamilton Spectator on Jan. 22, 2021 just after to volume 63 of the CEA Newsletter was published. Please see the excerpt and link below to learn more about Syed.
"Born in India, Syed was the youngest of five sons of Ahmad Ghafoor and Jameela Khatoon. Since the age of 9, he dreamt of exploring the world and his first journey was to England to attend the London School of Economics as a student. Ultimately his chosen career as professor of Economics would take him across four continents from Aligarh University (India), the University of Khartoum (Sudan) where he was later appointed Head of the Department, the University of Kent (England) where he was also appointed Head of the Department, and finally to McMaster University in Hamilton in 1972 where he was later appointed as Chair of the Department."
https://www.legacy.com/obituaries/thespec/obituary.aspx?n=syed-ahmad&pid=197562682
---
The PDF of the Newsletter downloads via the link/button below.
---