CEA Fellow: John Whalley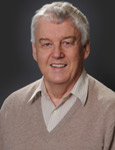 The Canadian Economics Association is delighted to announce the election of John Whalley as Fellow of the Association, the highest honour that the CEA can bestow. John Whalley has made enormous contributions to computable general equilibrium and its application to international trade, public finance, global climate change, and the Chinese economy. He is a tremendously influential and prolific scholar: the section of his CV listing his most recent publications, those since 2010, includes sixty-two refereed journal articles, and he has trained generations of young economists, sending them forth from graduate school with records of significant coauthored publication. John Whalley is a Fellow of the Royal Society of Canada and of the Econometric Society, was the Canadian Economics Association's Innis Lecturer in 1984, and in 2012 won the Killam Prize, awarded to recognize an outstanding Canadian researcher.
John Whalley grew up in Lancashire, English, and received his bachelor's and master's degree at the University of Essex. He took his PhD in economics at Yale University in 1973, with a thesis applying computable general equilibrium analysis to "A Numerical Assessment of the April 1973 Tax Changes in the United Kingdom." Herbert Scarf, who developed the first fixed-point algorithm to compute general equilibrium, was on Whalley's dissertation committee, which was chaired by William Brainard. After lecturing at the London School of Economics for three years, Whalley joined the University of Western Ontario as an associate professor in 1976 (full professor in 1978), and has remained ever since at Western, where he is Co-Director of the Centre for the Study of International Economic Relations (CSIER) and Director of the China Research and Policy Group (CRPG). He is a Research Associate of the National Bureau of Economic Research (NBER) and is the Coordinator of the Global Economy Group of CESifo. He has written, coauthored, edited or co-edited forty books and has published awe-inspiring numbers of articles in the most respected and highly-ranked economics journals: twelve in the Journal of Public Economics, seven in each of the American Economic Review and the Journal of International Economics, six in each of the Economic Journal, Economics Letters, the Journal of Development Economics and the Review of Economics and Statistics, five in the Journal of Political Economy, three in each of Econometrica and the Journal of Economic Theory. The list of his journal articles is longer than most journal articles. His career in research, and in the training of young researchers, has been one of outstanding achievement, and the Canadian Economics Association is proud to honour John Whalley as a Fellow of the Canadian Economics Association.