The Canadian Women Economists Committee (CWEC) is once again hosting a brownbag series! It will be held on the last Monday of every month from October 2022 to April 2023. We are seeking women economists early in their careers who are interested in sharing a 20 minute presentation of a work-in-progress.

Research shows that women economists are treated more harshly in research seminars than men. Additionally, while many PhD students receive valuable feedback from their advisors, once they graduate, there is often a lack of opportunity for presenting work-in-progress. This can slow down the road to tenure, and add to the problem of the "leaky pipeline". This brownbag series is intended to provide a low-risk, friendly atmosphere where feedback can be sought, and serves as an opportunity to (virtually) meet other women economists and expand your network.

2022-2023 Schedule:
Each session is held at the same time (10 AM PT/11 AM MT/12 PM CT/1 PM ET/2 PM AT).
November 28, 2022
December 19, 2022
January 30, 2023
February 27, 2023
March 27, 2023
April 24, 2023
November 28, 2022 Event Details:
Dr. Ke Xu
Title of the paper: Speed bump and stock market quality: evidence from NYSE American
Should trading speed of high-frequency traders be regulated? Using the data from the New York Stock Exchange (NYSE) American, this paper examines the impact of speed bump on market efficiency measures. Our findings indicate that speed bump can reduce informed trading by decreasing the adverse selection costs. At the same time, speed bump decreases price discovery as it slows down trading. In addition, speed bump improves market efficiency measured by autocorrelation and pricing error. The speed bump policy is a double-edged sword that improves liquidity but reduces the informativeness of prices.
Dr. Wenting Song
Title of the paper: Narrative-Driven Fluctuations in Sentiment: Evidence Linking Traditional and Social Media (joint with Alistair Macaulay)
We study the role of narratives for macroeconomic fluctuations. Microfounding narratives as directed acyclic graphs, we show how exposure to different narratives can affect expectations in an otherwise-standard macroeconomic framework. We empirically capture such narratives in news reports using techniques in natural language processing and link narratives to their spread over social media. By studying competing narratives surrounding the US yield curve inversion in 2019, we provide evidence on the importance of narratives for fluctuations in sentiment. Applying the same technique to inflation narratives, we document a shift to a viral narrative of inflation damaging the real economy in 2021.
CWEC Brownbag Speaker Application Form.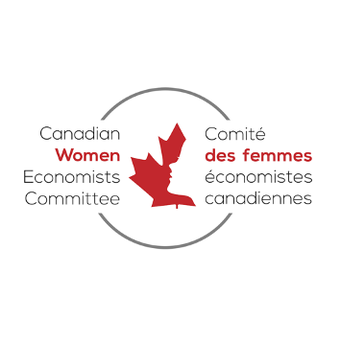 Online - Last Monday of the Month