The Canadian Women Economists Committee (CWEC) is once again hosting a brownbag series! It will be held on the last Monday of every month from October 2022 to April 2023. We are seeking women economists early in their careers who are interested in sharing a 20 minute presentation of a work-in-progress.

Research shows that women economists are treated more harshly in research seminars than men. Additionally, while many PhD students receive valuable feedback from their advisors, once they graduate, there is often a lack of opportunity for presenting work-in-progress. This can slow down the road to tenure, and add to the problem of the "leaky pipeline". This brownbag series is intended to provide a low-risk, friendly atmosphere where feedback can be sought, and serves as an opportunity to (virtually) meet other women economists and expand your network.

2022-2023 Schedule:
Each session is held at the same time (10 AM PT/11 AM MT/12 PM CT/1 PM ET/2 PM AT).
March 27, 2023
April 24, 2023
March 27, 2023 Event Details:
Dr. Andrea Craig
Title of the paper: Commute Model and Residential Location Choice
Public transportation infrastructure projects are major government investments that potentially affect not only travel mode choices, but residential location. To analyze the impacts of public transportation projects, accounting for households' residential location decisions, I develop a discrete choice model of commute mode and residential location. In this model, households have heterogeneous preferences for neighborhood characteristics and commute costs. I estimate this model using microdata from Vancouver and commute times calculated with geographic information system (GIS) data. The mean-income household's willingness to pay to reduce commute time is fourteen dollars per hour and there is significant heterogeneity in this value across household income. Using the estimated model, I simulate households' residential and commute mode decisions under a proposed public transportation infrastructure project.
Dr. Angela Zheng
Title of the paper: Free Trade Agreements and the Environment
Fluctuations in house prices are known to affect household consumption through wealth and collateral channels. We argue that house price movements can also have long-lasting intergenerational wealth effects through changes in local school quality. In a simple household model with local schools and neighborhood choice, we show that when rising house prices improve local school quality, the marginal cost of educational investment declines. Parents face a tradeoff between selling their homes to realize the capital gain on housing and remaining in their current neighborhood to provide higher quality schooling to their children. We then use detailed micro-data from school zones within a large US school district to study the relationship between house prices and school quality. We show, first, that rising house prices are indeed associated with rising school quality and, second, that this relationship is driven by better teachers moving in. Finally, we study a heterogeneous agent life-cycle model in spatial equilibrium. We find that local house price shocks increase intergenerational income inequality by improving the outcomes of children growing up in the area to the detriment of children in other neighborhoods.
CWEC Brownbag Speaker Application Form.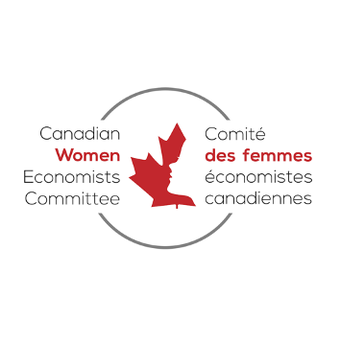 Online - Last Monday of the Month