Early career Women Economists: Registration
The Canadian Women Economists Committee (CWEC/CFÉC) is hosting a brownbag lunch time series. It will be held on the last Monday of every month from October 2023 to April 2024 (10 AM PT/11 AM MT/12 PM CT/1 PM ET/2 PM AT). We are seeking women economists early in their careers who are interested in sharing a 20 minute presentation of a work-in-progress.
If you are interested in presenting this academic year, please register by filling out the form below: https://docs.google.com/forms/d/e/1FAIpQLSeRqZE3uAQq7RU79Cd_bY2nJhWocCcKXweXDGYIz1srMDQ4jg/viewform
---
Women Economic PhD Students: Call for discussants
We are seeking women graduate students interested in discussing papers presented during the CWEC brownbag seminar series. The brownbag series provides a friendly atmosphere where graduate students can prepare for future presentations and research, meet other women economists, and expand their network. The paper discussion is virtual and will be 5 minutes. If you want to discuss a research paper this academic year, please register by filling out the form below.
https://docs.google.com/forms/d/e/1FAIpQLSc-LTlzBM5cE0Yv50H7mJr1VfuWF-CSTwKJeb9mN4_Eu86Lqg/viewform
---
December 18th Presentation Details:
at 1PM ET
(10 AM PT/11 AM MT/12 PM CT/1 PM ET/2 PM AT)
Link to join the online session via zoom:
https://us06web.zoom.us/j/88180522236?pwd=Tp9lMZ0KglMbUJYyHx4GOghsfEmz51.1
Meeting ID: 881 8052 2236
Passcode: 149515
Find your local number: https://us06web.zoom.us/u/kSCLFBY2c
Presenters:
Kareman Yassin (University of Ottawa)
Title: Peer Effects in Residential Energy Consumption
Abstract: This paper examines the spatial peer effects generated by Canada's largest home energy efficiency retrofit program and its impact on energy consumption within a city in the Prairie provinces. Utilizing a decade of monthly data on energy consumption, tax assessments, program participation, and house audits in the city, I demonstrate that neighbors in close proximity to energy-efficiency retrofitted homes reduce their monthly natural gas and electricity consumption by an average of 2.4% and 1% respectively. Similar results are obtained when using three different comparison groups. Notably, visible retrofits such as windows, doors, and exterior wall insulation have a three-and-a-half times stronger impact on peer energy savings compared to less visible retrofits like natural gas furnace upgrades. Additionally, the effect diminishes as the distance to neighbors increases.
Doriane Intungane (MacEwan University)
Title: Macroprudential Policies and Global Banking
Abstract: This paper examines the ability of macroprudential policies to dampen the pro-cyclicality of credit market cycles and to enhance the macroeconomic stability in countries open to cross-border banking activities. For the analysis, we developed a two-country dynamic stochastic general equilibrium model with collateral constrained investors and global banks. The existence of cross-border lending activities is the source of transmission of shocks across countries. The macroprudential policies analyzed are loan-to-value ratios and capital requirements, also known as the capital adequacy ratio, which are formulated as Taylor-type rules. Our results show that the effectiveness of capital requirement financial regulations is undermined if borrowers can increase credit from foreign banks originating from a country with more relaxed financial restrictions. When cross-border lending is permitted, national financial regulators can improve the financial stability of credit growth and management of credit by complementing the capital adequacy ratios with loan-to-value ratios.
---
2023-2024 Schedule:

Each session is held at the same time (10 AM PT/11 AM MT/12 PM CT/1 PM ET/2 PM AT).
October 30
December 18
January 29
February 26
March 25
April 29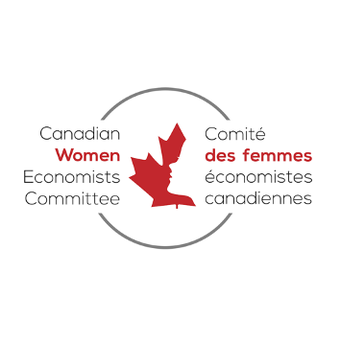 Online - Last Monday of the Month