This is the registration page for the CEA2021 conference. For further conference details & highlights see:



www.economics.ca/cpages/cea2021
---
Dates: Thursday June 3rd - Saturday June 5th, 2021
---
The Canadian Economics Association Code of Conduct
All conference participants are required to agree to abide by the Canadian Economics Association Code of Conduct. The complete text can be viewed here:
www.economics.ca/cpages/code-of-conduct
---
Pricing
The CEA is a Not-For-Profit Organization and strives to keep the pricing as low as possible while covering our core costs. As such, pricing for the CEA2021 online conference is less than half of the regular in person conference.
| | |
| --- | --- |
| In Program: Regular Members | $150 |
| In Program: Student and Retiree Members (50% discount) | $75 |
| In Program: Non-Members. | $210 |
| Viewing Access for Complete Conference & Networking Events | $60 |
| Student Member: Viewing Access for Complete Conference & Networking Events | $10 |
| Lifetime Members | Gratis. |
IMPORTANT: To purchase discounted conference tickets (e.g. Student Rates), you will need to first login to your CEA account or become a CEA member using the "Login/Signup buttons" underneath the tickets (or join here: membership page) You will not see the Student, Retiree, and Lifetime Member discounted tickets until you login to your member account.
Registration
Registration fees can only be paid by credit card using our CEA association management system. We do not accept other types of payments during advance registration. Specifically, we do not accept cheques (government or personal), purchase orders, or registrations by fax. Those unable to use government/company credit cards on-line will need to use their own personal credit card to register and then submit to their employer a claim for reimbursement. Invoices are available in your CEA profile. We make refunds subject to a $40 processing fee deduction until and including May 8, 2021. No refunds will be made after that date.
Membership in the Canadian Economics Association is priced at CAD 50.00 (discounted to CAD 20.00 for students and retirees) and is tied to a subscription to the Canadian Journal of Economics (CJE). Conference participants who are currently not members of the CEA are strongly encouraged to join the CEA. To sign up for the CEA, visit our membership page.
If you have any questions about your conference registration, please contact the CEA Program Office (cea.conference@gmail.com).
Canadian Economics Association Virtual Events Terms and Conditions of Use

Your registration entitles you to access the virtual Canadian Economics Association Annual Meetings. This registration represents your access to the virtual platform and furthermore agreement to not sharing of your access in conjunction with your participation. All intellectual property rights in and to the events you participate, the content and all materials distributed at or in connection with are owned by the speakers presenting, or by the Canadian Economics Association, or partner university, or sponsors/partners. You may not use, record, or reproduce or allow anyone to use or reproduce any content or materials for any reason without the prior written permission of the speakers, the Canadian Economics Association, partner university or sponsors/partners presenting at the virtual Annual Meetings. Accordingly, the Canadian Economics Association requires all registered attendees to comply with the Virtual Events Terms and Conditions of Use as set out herein and as may be amended by the Canadian Economic Association from time to time.
Online Delivery:
The online conference delivery will be supported by Simon Fraser University's Department of Economics and SFU Meeting Events and Conference Services using the Hopin virtual conference platform. Your unique link to the event will be forwarded to your email address the week of the conference.

Hopin is a web based conference platform that is compatible with a desktop (web) device using the latest version of the Google Chrome or Mozilla Firefox browser. Please make sure you have one of these installed on your desktop prior to the event. (Ref. Hopin Supported Browser information/support page)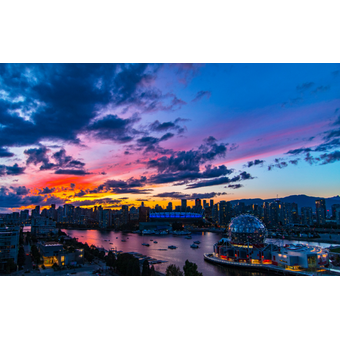 Online, supported by the Department of Economics at Simon Fraser University, BC