CEA Fellow: Nancy Gallini
Nancy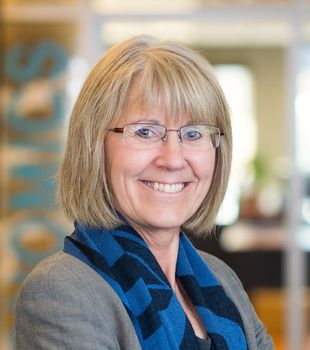 Gallini is an industrial organization scholar, renowned for her contributions at the intersection of the economics of innovation, intellectual property (IP) and competition policy.
Nancy's research informs two broad issues: (1) What is the socially optimal design of IP systems for providing innovation incentives? (2) Which contractual restrictions and collaborations by IP owners are anticompetitive? Some of her most influential work includes her applied theory research on optimal patent design with endogenous imitation and on licensing as a strategy for deterring entry as well as coauthored research with Mukesh Eswaran on the impact of patents and the direction of technological change, with Joe Farrell on second-sourcing of technologies with switching costs, with Suzanne Scotchmer on alternative incentive mechanisms, with Ralph Winter on anticompetitive effects of licensing between competing firms and with Brian Wright on technology transfer under asymmetric information. Nancy's research, published in top-ranked journals such as the American Economic Review, the Quarterly Journal of Economics and the RAND Journal of Economics, advances our understanding of how public policies and private strategies interface to impact innovation and consumer welfare.
In addition to having served on editorial boards for the American Economic Review, the Journal of Economic Literature, the Canadian Journal of Economics, the International Journal of Industrial Organization and the Journal of Industrial Economics, Nancy has been a member of the Social Sciences and Humanities Research Council's governing council, the Mitacs Research Council and the Executive Council of the Canadian Economics Association. She also served as president of the Canadian Economics Association in 2016–2017.
Nancy has also engaged in Canadian policy studies. She served as an advisor to the Competition Bureau on the development of the initial Intellectual Property Enforcement Guidelines, launched in 2000, and co-edited a related volume (with Rob Anderson) on the IP and competition policy interface. Nancy has also contributed reports for Industry Canada on patent policy reform and for the Institute for Research in Public Policy (with Aidan Hollis) on the outflow of Canadian-developed IP assets to foreign entities.
Nancy received a BA in Mathematics and an MA in Economics from the University of Missouri at Columbia before earning her PhD from the Agricultural & Resource Economics Department at the University of California Berkeley. She went on to join the Economics Department at the University of Toronto, where she spent 23 years (five as department chair). In 2002, Nancy became dean of arts at the University of British Columbia. After her term as dean, she joined the Vancouver School of Economics, where she is now a professor emeritus. Nancy is grateful to many brilliant coauthors, colleagues, and students whom she has had the good fortune to work with throughout her career.
Photo credit: University of British Columbia
CEA Fellow Tribute for Nancy Gallini by Professor James Brander: