CWEN/RFÉ Young Researcher Award 2010
We are pleased to announce that Silvia Gonçalves (Université de Montréal) has been awarded the 2010 CWEN Young Researcher Award.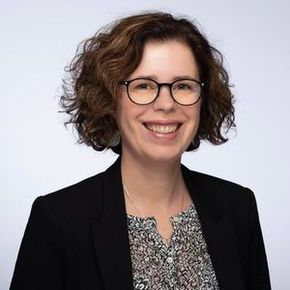 The committee (Angela Redish, chair, Jennifer Hunt and Gregor Smith) received nominations from almost every department of economics (and some business schools) across Canada for the first CWEN prize for research by a young woman researcher in a Canadian university. We had a challenging (and therefore happy) task selecting a single individual from amongst a very strong group of women researchers. The committee was delighted to see the CVs of so many women whose research is published in the top journals and is having a significant impact on the development of their field. The committee selected Professor Silvia Goncalves whose received her PhD in 2000 from the University of California, San Diego. Her work in econometric theory has focused on developing bootstrap methods, i.e. resampling tools that apply computing power to allow accurate inference for a range of statistical problems in economics. Her work develops these methods for dependent, time-series data typical of economics. Along with her co-authors, she has applied these methods to provide practical improvements for drawing conclusions about topics in financial economics that include the behaviour of realized volatility, the volatility implied by options pricing, and the measurement of value at risk. This work has been cited extensively and published in Econometrica, and JASA as well as in the top field journals in econometrics.
Congratulations Silvia!