CWEC/CFÉC SYLVIA OSTRY AWARD 2021
We are pleased to announce that Xiao-yuan Dong (University of Winnipeg) has been awarded the 2021 Sylvia Ostry Award.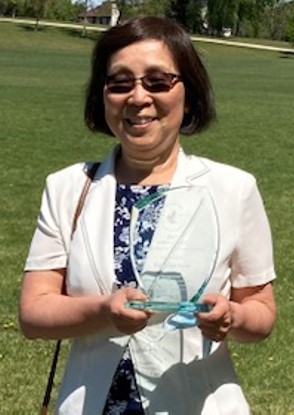 Professor Dong is an exemplar in all dimensions that the Sylvia Ostry award recognizes, including foundational, widely cited research on the gender dimensions of China's transition and growth. Her advancement of women in the economics profession is profound and wide-reaching. Professor Dong's efforts demonstrate the global and professional difference someone can make supporting the role of women in our profession. Congratulations, Xiao-yuan!