CWEC/CFÉC Young Researcher Award 2021
We are pleased to announce that Luba Petersen (Simon Fraser University) has been awarded the 2021 Young Researcher Award.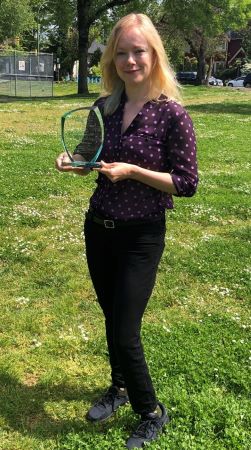 The selection committee was impressed with Prof. Petersen's research contributions focused on deriving insights from controlled laboratory experiments for macroeconomics and monetary policy.  Professor Petersen's extensive publications include American Economic Review, Journal of Monetary Economics, Experimental Economics and others. Her work received considerable attention from policy institutions, such as the Bank of Canada, CD Howe Institute; as well as from media outlets, such as CBC.
Congratulations Luba!