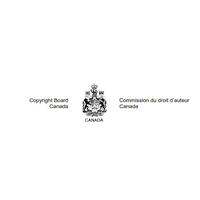 It is with great pleasure that I am announcing the creation of a new prize for Canadian graduate students in economics to recognize the best scholarly article on the economic dimensions of copyright. This prize is offered by the Copyright Board of Canada in collaboration with the Canadian Economics Association, and includes an amount of $2,000 in addition to a paid work term of one year within the economic analysis team of the Copyright Board.
This new prize aims to promote research and academic thinking across Canadian universities on a key aspect in the economics of intellectual property: copyright. While research and teaching in other areas of intellectual property, in particular patents, abound, it is more difficult to find economic experts in the area of copyright. The Board hopes that this prize will contribute to creating interest for a fascinating field whose edges are constantly modified by technological advances. It also hopes to provide talented graduate students in economics with an opportunity to apply their skills and knowledge in a governmental/judiciary context and discover potential career options.
Located in the heart of downtown Ottawa just a few steps from Parliament Hill, the Copyright Board is a quasi-judicial federal administrative tribunal whose mandate is, among other things, to set tariffs for the use of copyrighted works when they are managed collectively, for example the public performance of music or the reproduction of protected literary works in educational institutions. It is part of the broad portfolio of the Department of Innovation, Science and Economic Development. The Board's mandate is at the heart of the creative economy, contributing to the remuneration of many of its artisans and facilitating access to works and thereby innovation. Further, the Board annually certifies tariffs worth a total value of 500 million Canadian dollars.
I invite you to consult the attached document for more details on the prize and on the key dates, and I would be grateful that you share this information with your professors, colleagues and students. I remain at your disposal to discuss it.

Sincerely,
Nathalie Théberge
Vice-Chair and CEO
Copyright Board of Canada
56 Sparks, suite 800
Ottawa, Ontario K1A 0C9
(613) 952-8625
Nathalie.theberge@cb-cda.gc.ca

C'est avec grand plaisir que je vous annonce la création d'un nouveau prix destiné aux étudiants canadiens en sciences économiques aux études supérieures pour récompenser le meilleur article portant sur les dimensions économiques du droit d'auteur. Ce prix est offert par la Commission du droit d'auteur du Canada en collaboration avec l'Association canadienne d'économie, et inclut un montant de 2 000 $ en plus d'un stage de travail rémunéré d'une durée d'un an au sein de l'équipe d'analyse économique de la Commission du droit d'auteur.
Ce nouveau prix vise à promouvoir la recherche et la réflexion académique au sein des universités canadiennes sur un aspect clé de l'économie de la propriété intellectuelle: le droit d'auteur. Alors que la recherche et l'enseignement dans d'autres domaines de la propriété intellectuelle, notamment les brevets, abondent, il est plus difficile de trouver des experts économiques dans le domaine du droit d'auteur. La Commission espère que ce prix contribuera à créer un intérêt pour un domaine fascinant dont les pourtours sont constamment modifiés par les avancées technologiques. Elle espère également fournir aux étudiants diplômés en économie talentueux l'occasion d'appliquer leurs compétences et leurs connaissances dans un contexte gouvernemental / judiciaire et de découvrir des options de carrière potentielles.
Située au cœur du centre-ville d'Ottawa et à quelques pas de la colline parlementaire, la Commission du droit d'auteur est un tribunal fédéral administratif quasi judiciaire basé à Ottawa, dont le mandat consiste, entre autres choses, à établir les tarifs pour l'utilisation d'œuvres protégées par le droit d'auteur quand celles-ci sont gérées collectivement, par exemple l'exécution en public de musique ou la reproduction d'œuvres littéraires protégées dans les établissements d'enseignement. Elle fait partie du portefeuille plus large du ministère de l'Innovation, des Sciences et du Développement économique. Le mandat de la Commission est au cœur de l'économie créative en contribuant à la rémunération de nombreux de ses artisans et en facilitant l'accès aux œuvres et de ce fait, à l'innovation. Plus avant, la Commission homologue annuellement des tarifs d'une valeur totale de 500 millions de dollars canadiens.
Je vous invite à consulter le document ci-joint pour plus de détails sur le prix et les dates importantes à venir. Je vous serais reconnaissante de partager ces informations avec vos professeurs, collègues et étudiants. Je reste à votre disposition pour en discuter.
Veuillez accepter l'expression de mes sentiments les meilleurs.
La vice-présidente et première dirigeante,
Nathalie Théberge
Commission du droit d'auteur du Canada
56 Sparks, suite 800
Ottawa, Ontario K1A 0C9
(613) 952-8625
Nathalie.theberge@cb-cda.gc.ca
---